(DESCRIPCIÓN EN ESPAÑOL MÁS ABAJO)
Make the most of your stop in Keelung, the nearest port to Taipei with our Cruise Tour. Visit a selection of the most emblematic places of the capital of Taiwan, taking a look at its history and culture, from one of its oldest temples to the fascinating architecture of the tallest skyscraper in Taiwan.
In addition, enjoy a unique experience like the fortune telling with a professional Master and its little sparrows (optional visit).
Aprovecha al máximo tu parada en Keelung, el puerto más cercano a Taipéi con nuestro Tour para cruceros. Visita una cuidada selección de los lugares más emblemáticos de la capital de Taiwán, haciendo un repaso por su historia y cultura, desde uno de sus templos más antiguos hasta la fascinante arquitectura del rascacielos más alto de Taiwán.
Disfruta además de una experiencia única (opcional) como es el arte de la adivinación mediante la sabiduría de los pequeños gorriones.
In this trip we will visit the most representative points of the city. In the morning we will depart from Keelung port and head to Taipei, where we will visit Longshan Temple, the oldest in the city and where we will enjoy its unique atmosphere.
¿Vienes de crucero a Taipéi? En esta excursión recorreremos los puntos más representativos de la ciudad. Por la mañana saldremos desde el puerto de Keelung y nos dirigiremos a Taipéi, donde visitaremos el Templo de Longshan, el más antiguo de la ciudad y donde disfrutaremos de la atmósfera única que ofrece a primera hora de la mañana.
In the underground shopping mall directly below this temple is where we can find many fortune telling booths, connected by the divine influence of the temple. If we want to, we'll be able to discover one's fate through the help of little fate reading sparrows. Under the guidance of their Master, they will resolve any personal issues or conflicts like love, health and wealth.
Fortune telling is a tradition practiced regularly in Taiwan and usually found around temples and night markets.
Es en la galería comercial subterránea de este templo que se encuentran varios centros de adivinación, conectados por la influencia divina del mismo templo. Si lo deseamos, podremos consultar y descubrir nuestro destino mediante la ayuda de unos pequeños gorriones que, guiados por sus maestros nos resolverán nuestras dudas personales como el amor, la salud y la riqueza.
La adivinación es una tradición practicada regularmente en Taiwán y que suele encontrarse alrededor de templos y mercados nocturnos.
From Longshan temple and the master sparrows we will visit the outside of the Presidential Palace of Taiwan, a building full of history built during the Japanese occupation.
Next, we will go to the Chiang Kai-Shek Memorial Hall, a mausoleum to the former dictator who ruled Taiwan for decades and that is located next to the majestic buildings of the National Theater and the National Auditorium.
Del templo de Longshan y los gorriones nos dirigiremos al exterior del Palacio Presidencial de Taiwán, un edificio cargado de historia construido durante la ocupación japonesa.
A continuación, nos desplazaremos al Chiang Kai-Shek Memorial Hall, un mausoleo al antiguo dictador que gobernó Taiwán durante décadas y que está ubicado junto a los majestuosos edificios del Teatro Nacional y el Auditorio Nacional.
From there we will go to the impressive Taipei 101 skyscraper, where we will contemplate its architecture and walk around its shopping center, where we will stop for lunch.
Din Tai Fung is one of the most famous Xiaolongbao restaurants in the world with an establishment inside Taipei 101.
After lunch we'll stroll around the nearby 44 South Village to discover the history of the Chinese military and their families who took refugee in Taiwan on 40's.
De allí nos desplazaremos al impresionante rascacielos Taipei 101, donde contemplaremos su arquitectura y pasearemos por el centro comercial que alberga, donde realizaremos una parada para almorzar.
Din Tai Fung es uno de los restaurantes de Xiaolongbao más famosos del mundo con un establecimiento en el mismísimo Taipei 101.
Después del almuerzo caminaremos por la cercana Comunidad 44 Sur para descubrir el pasado histórico de los soldados y familias chinos que se refugiaron en Taiwán en los años 40.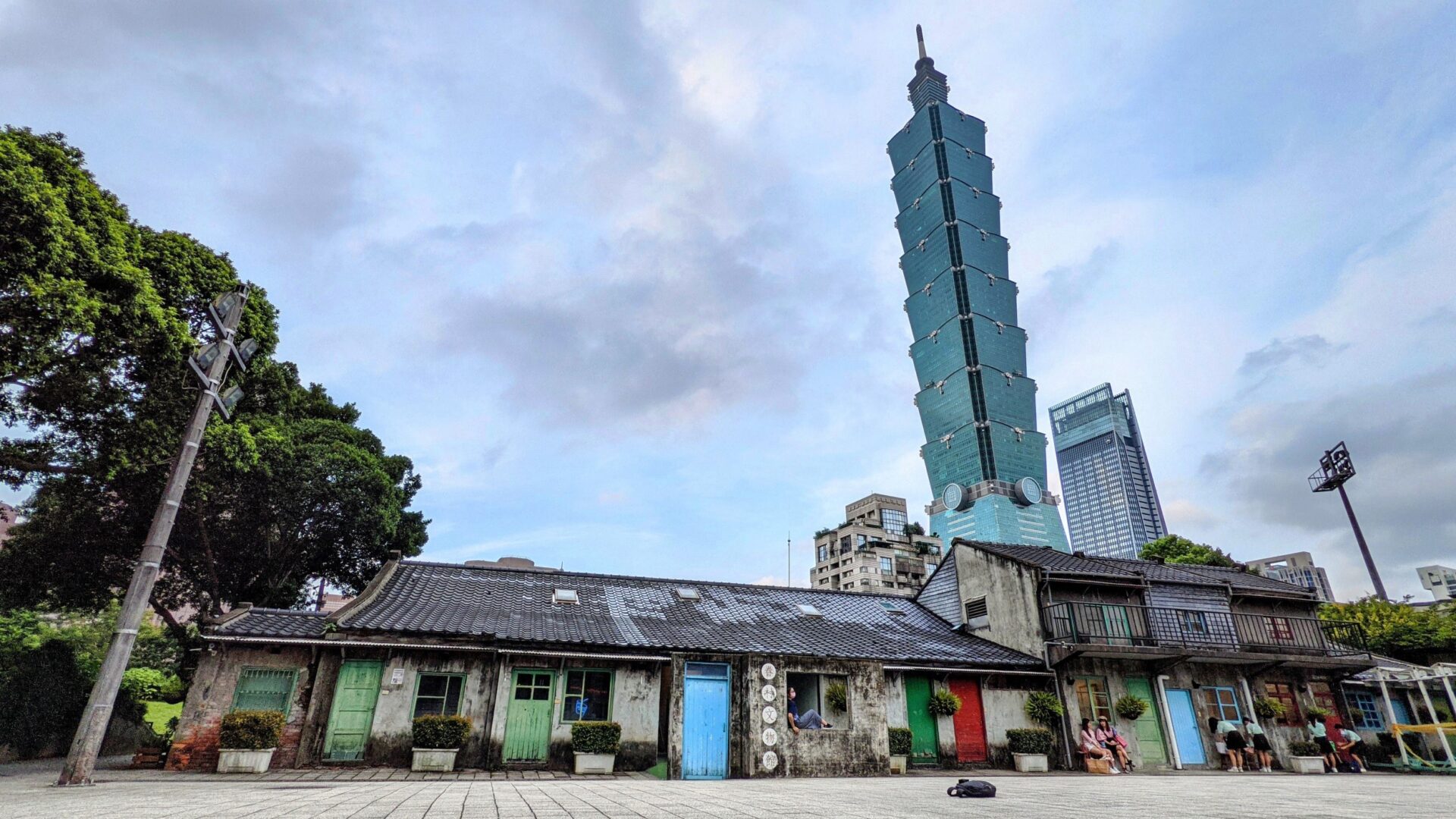 Lastly and if we still have time, we'll pay a visit to Confucius and Baoan temples before ending the visit and heading back to the cruise ship in Keelung port.
Para finalizar, y si el tiempo aún lo permite, haremos una visita a los templos de Confucio y Baoan y, ahora ya sí, nos dirigiremos de vuelta puntuales al crucero en el puerto de Keelung.