(DESCRIPCIÓN EN ESPAÑOL MÁS ABAJO)
This 2-day tour of Taipei offers you the possibility to visit the city in a more relaxed way and alternate the main monuments with more local places, which imbue Taipei with its unique, cosmopolitan yet traditional, fun and culturally rich character at the same time. During 2 days, stroll the streets of Taipei and discover the history and culture of the city with explanations from a local guide. If you want, you can also enjoy the comfort of moving with a private transport.
In addition, enjoy a unique experience like the fortune telling with a professional Master and its little sparrows (optional visit).
Esta excursión de 2 días por Taipéi te ofrece la posibilidad de visitar la ciudad de una manera más calmada y alternar las visitas a los principales monumentos de la ciudad con visitas a lugares más locales, que impregnan a Taipéi de su carácter único, cosmopolita aunque tradicional, divertido y a su vez culturalmente rico. Durante dos días, pasea por las calles de Taipéi y descubre la historia y cultura de la ciudad con las explicaciones en español de un guía local. Si quieres, también puedes disfrutar de la comodidad de moverte con un transporte privado.
Disfruta además de una experiencia única (opcional) como es el arte de la adivinación mediante la sabiduría de los pequeños gorriones.

Day 1
During the first day, we will ascend to the heights of Taipei. First, we will visit a temple on top of Maokong Mountain, from where we will enjoy the unique blend of nature and spirituality that this temple offers. Then, we will go to the Taipei 101 skyscraper. The observation deck on the top floors of the building offers 360º views of the city and the surrounding mountains.
Taipei 101 standing at 508 meters (1,666 foot) tall is one of the highest buildings in the world despite being completed more than 15 years ago (in 2004).
Día 1
Durante el primer día, ascenderemos a las alturas de Taipéi. Primero, visitaremos un templo en lo alto del monte de Maokong, desde donde disfrutaremos de la mezcla única de naturaleza y espiritualidad que ofrece este templo. Entonces, nos dirigiremos al rascacielos Taipei 101. El mirador en las últimas plantas del edificio ofrece unas vistas de 360º de la ciudad y de las montañas colindantes.
Con 508 metros de altura, el Taipei 101 es uno de los rascacielos más altos del mundo a pesar de haber sido completado hace más de 15 años (en 2004).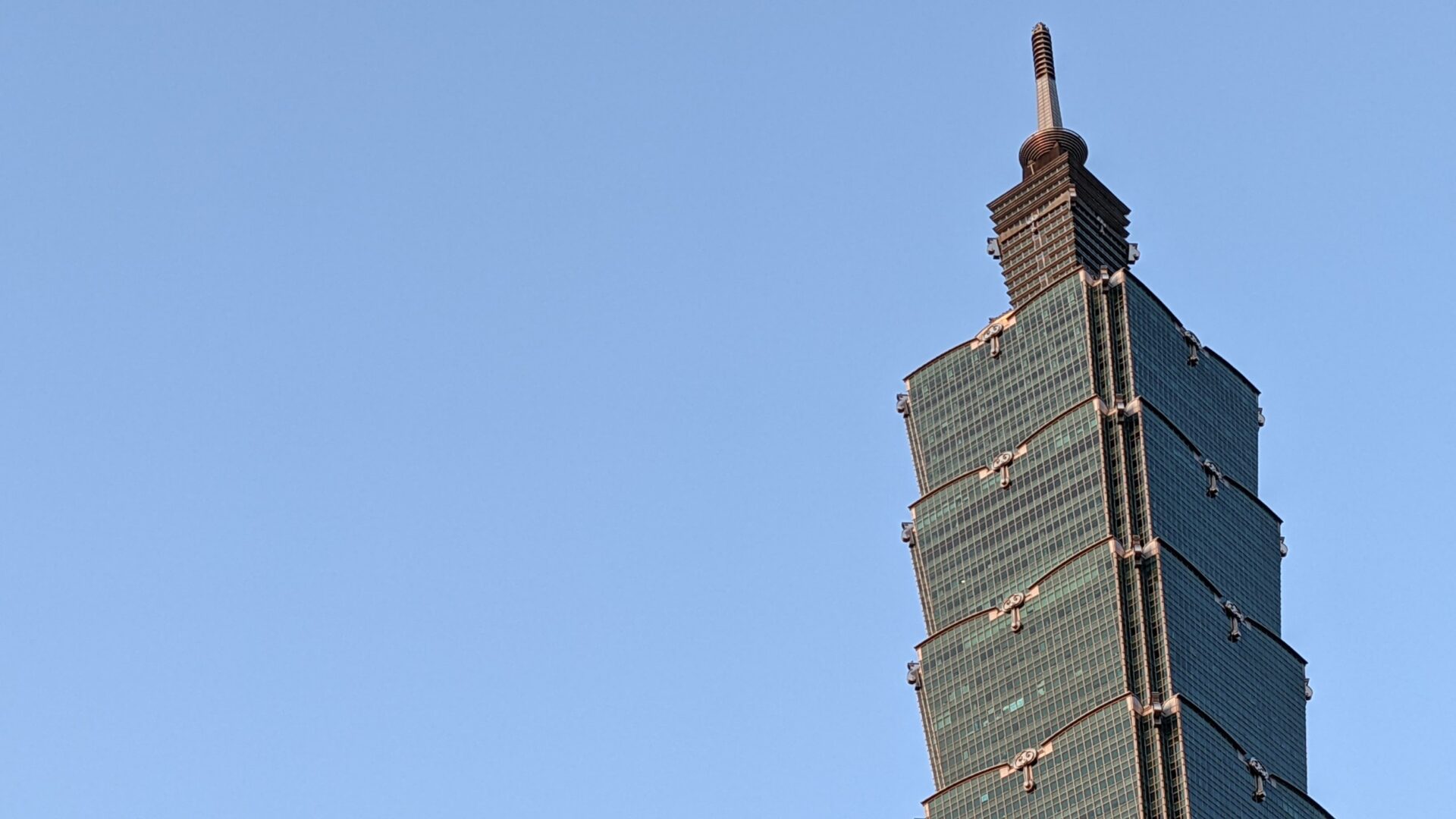 From there, we will do a brief review of the history of Taiwan, visiting the Chiang Kai Shek Memorial, the imposing mausoleum located in the Liberty Square. Finally, we will get lost in the corridors of an old liquor factory, recycled into a vibrant cultural center, which now houses concerts, artisan shops and cozy cafes and restaurants.
Desde allí, haremos un breve repaso a la historia de Taiwán, visitando el Chiang Kai Shek Memorial, el imponente mausoleo ubicado en la Plaza de la Paz. Por último, nos perderemos entre los pasillos de una antigua fábrica de licores, reciclada en un vibrante centro cultural, que alberga ahora conciertos, tiendas artesanales y acogedoras cafeterías y restaurantes.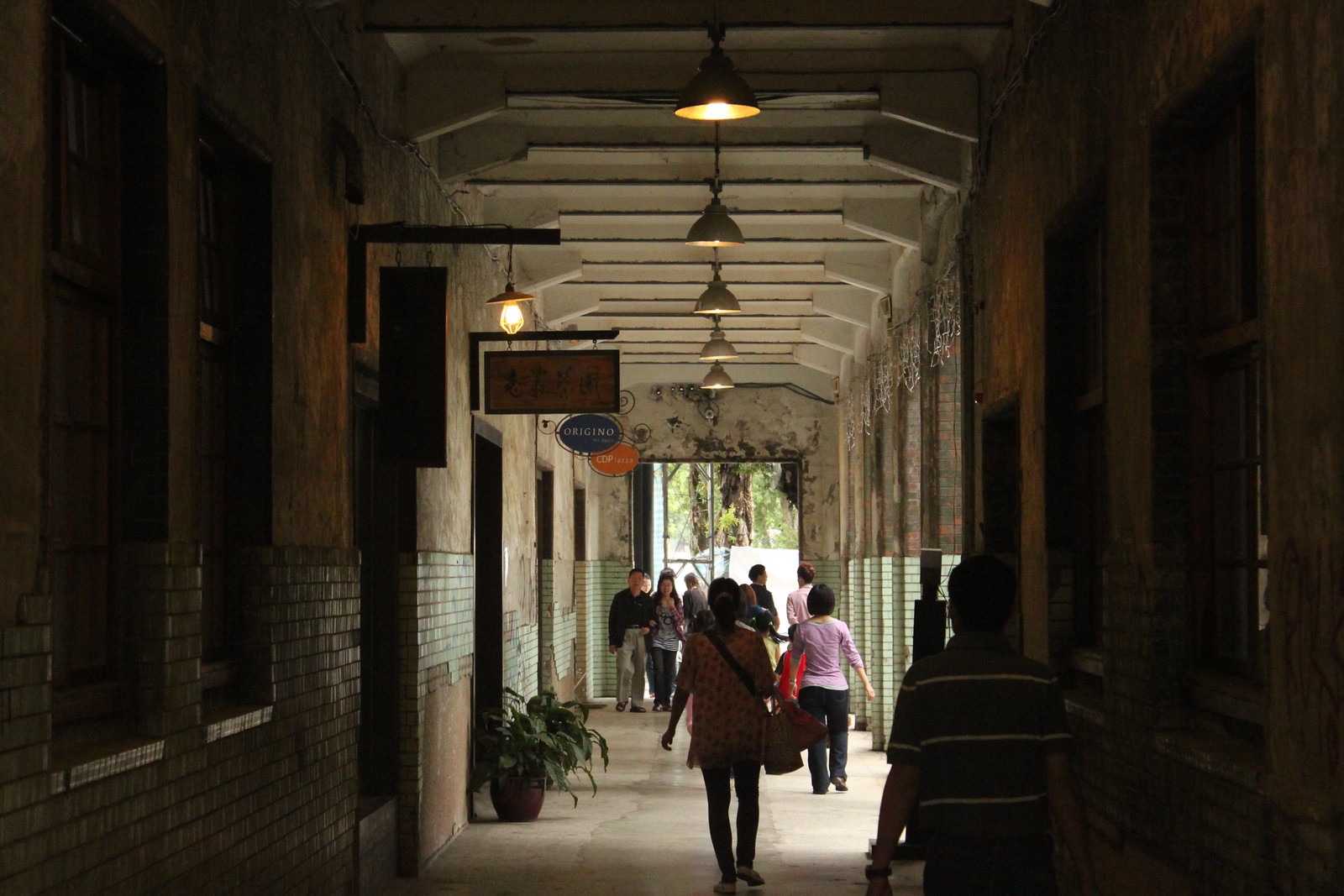 Day 2
We will start the second day visiting one of the most important temples in Taipei and in all of Taiwan, the Longshan Temple.
Día 2
Empezaremos el segundo día visitando uno de los templos más importantes de Taipéi y de todo Taiwán, el Templo de Longshan.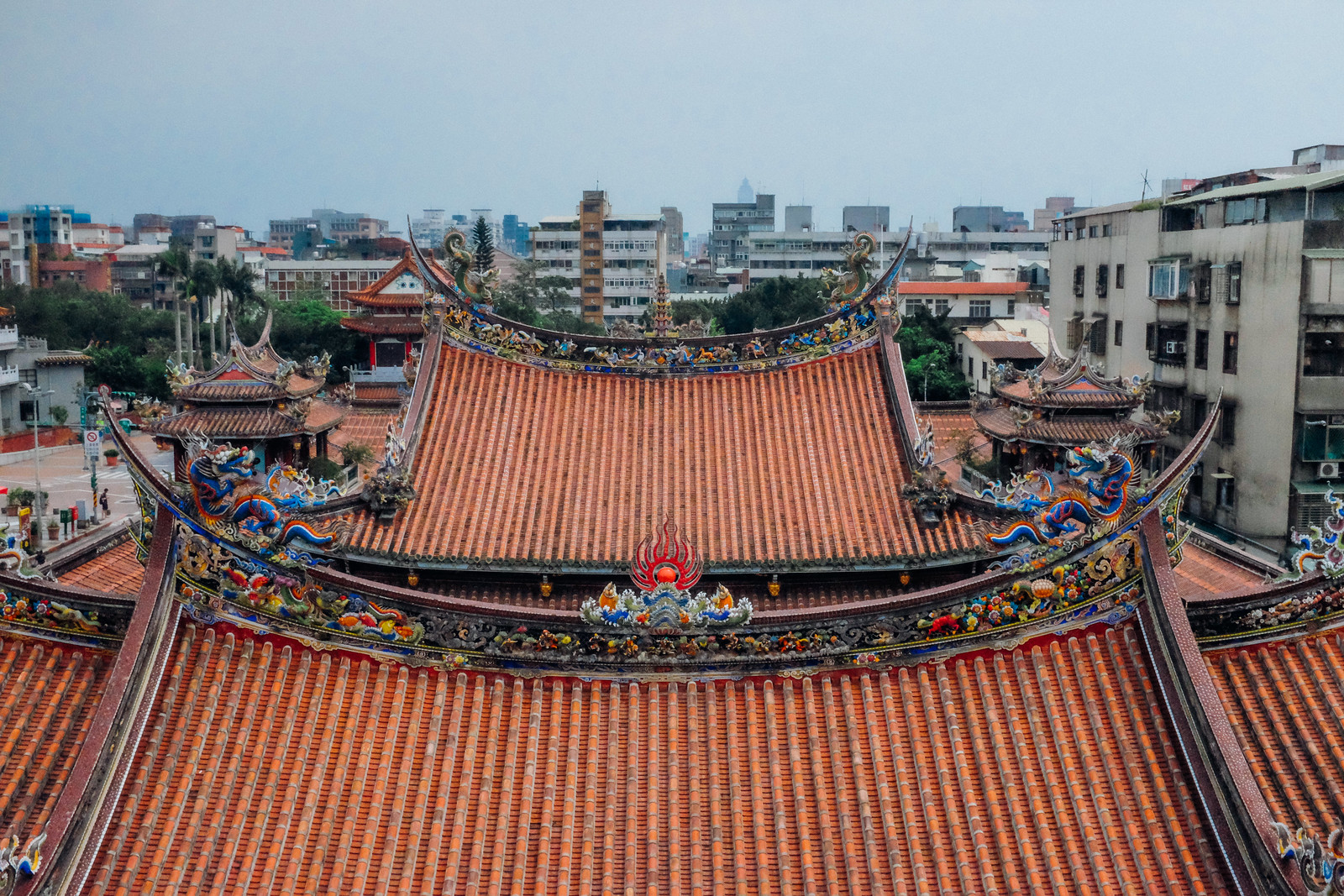 In the underground shopping mall directly below this temple is where we can find many fortune telling booths, connected by the divine influence of the temple. If we want to, we will be able to discover one's fate through the help of little fate reading sparrows. Under the guidance of their Master, they will resolve any personal issues or conflicts like love, health and wealth.
Fortune telling is a tradition practiced regularly in Taiwan and usually found around temples and night markets.
Es en la galería comercial subterránea de este templo que se encuentran varios centros de adivinación, conectados por la influencia divina del mismo templo. Si lo deseamos, podremos consultar y descubrir nuestro destino mediante la ayuda de unos pequeños gorriones que, guiados por sus maestros nos resolverán nuestras dudas personales como el amor, la salud y la riqueza.
La adivinación es una tradición practicada regularmente en Taiwán y que suele encontrarse alrededor de templos y mercados nocturnos.
Then we will walk through the narrow streets of one of the most traditional neighborhoods. In this place steeped in history, we will be able to contemplate what life was like in Taiwan at the beginning of the last century, and get lost in the traditional shops and crafts that occupy its streets. The visit will take us to the imposing National Palace Museum, the museum with the largest collection of Chinese art in the world, located on the side of a mountain on the outskirts of the city.
Back in the city, we will surround ourselves with the tranquility and silence that the Confucius Temple offers. With renovated energy, we will end the day in one of the most vibrant areas of Taipei, the Ximen entertainment district, one of the most popular among young Taiwanese and where neon and music are kings.
Después pasearemos por las estrechas calles de uno de los barrios más tradicionales. En este lugar cargado de historia podremos contemplar cómo era la vida en Taiwán a principios del siglo pasado, y perdernos en las tiendas tradicionales y de artesanía que ocupan sus calles. La visita nos llevará al imponente National Palace Museum, el museo con la mayor colección de arte chino del mundo, ubicado en la ladera de una montaña en las afueras de la ciudad.
De vuelta a la ciudad, nos rodearemos de la tranquilidad y el silencio que ofrece el Templo de Confucio. Ya con las pilas cargadas, acabaremos el día en una de las áreas más vibrantes de Taipéi, el barrio de ocio de Ximen, donde los neones y la música son los reyes de este distrito, uno de los más populares entre los jóvenes taiwaneses.